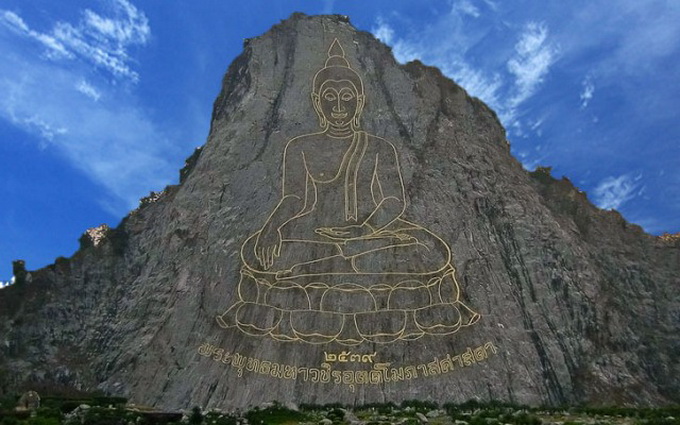 Tour Description :
One of Pattaya's most noticeable landmarks is the 130 meters high Buddha Mountain. A huge golden Buddha image is set on the mountain, which is also called Khao Cheejan that can be seen from miles away.
The Buddha image that is officially called Phra Phuttha Maha Wachira Uttamopat Satsada was created in 1996 to celebrate the 50th anniversary of King Bhumibol Adulyadej's accession the the throne.
During the Vietnam Wat the Thai Army used Khao Cheejan mountain for its mining efforts. The stones were used at U-Tapao airport, which was at the time an American army base. After the war mining continued for construction purposes until 1976.
The Buddha image was carved out of the cliff using laser technology. After that, it was inlaid with gold leaf, a process that took months to complete. The impressive Sukhothai era Buddha image is 130 meters high and 70 meters wide, making it one of the biggest Buddha images in the world